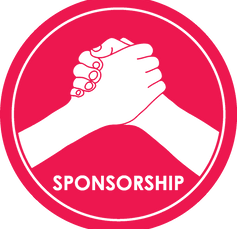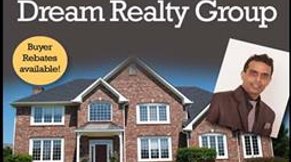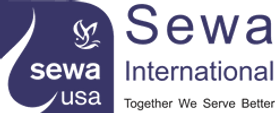 Atlanta Cricket Fields sponsorship opportunities are primarily divided into four categories:
Category One - Facility Naming Rights
This is the most prestigious opportunity to name the facility with your business name. It will be called with your business name followed by Atlanta Cricket Fields to provide an ultimate visibility to all your customers and comes with multi year sponsorship opportunity.
This is not going to stay long for sure considering the development plans. We will be glad to provide more details, please contact us if you are interested to explore.
Category Two - Banners (Front Road Facing)
An excellent opportunity for small business owners to advertise your business here. Great visibility at a fraction cost to bring additional customers to your business and most ideal for medical practices, local restaurants, sportswear, technology, and service providers.
Category Three - Field Naming
Looking for very specific targeted customers. This will be an excellent opportunity to reach out to parents, players, team staff, and other local community members for dedicated visibility with a focus to sell your products and services at a nominal cost. No matter what you chose, our goal is to provide maximum visibility to visitors of the property and commuters of 306 to support your business goals.
Sponsorship Perks & Benefits
Atlanta Cricket Fields is located on State Highway 306, 3 miles east of interstate 400 north bound on exit 17 with an estimated vehicular traffic of 25,000+ on daily basis. The area demographics include elementary, middle, and high schools with a population of around 4500+ students commuting within 5 mile radius from the facility.
Atlanta Cricket Facility is a dedicated sports complex for Cricket, Soccer, Lacrosse, and other outdoor events. The facility has 800+ linear ft. of road front with ample opportunities to provide an excellent visibility and brand image to your business for not only to the commuters but also to the visitors of the facility which are estimated to be around 20,000+ on an annual basis.
Multiple sponsorship categories are available and please reach us at info@atlantacricketfields.com for futher details.
These days customers have multiple ways to consume the content beyond traditional television and newspapers. With the evolution of digital media and plethora of options available to reach out their favorite content, advertisements often fall into an unwanted zone limiting your ability to reachout to wider audience to grow your business.
This is where we provide an unique, targeted, and tailored opportunity to grow your business within the community you belong to and by maximizing visibility and creating awareness to your brand with unique characteristics of Atlanta Cricket Fields. It does not have to be very expensive to get high visibility and it's a matter of chosing the right spot and associating your brand that resonates well with your targeted audience.
Atlanta Cricket Facilities provide varieties of sponsorship opportunities that would help your business grow.
1. ​Naming rights to an event or awards
2. Major or Supporting Sponsorship
3. Perimeter banner or pull through ad opportunities
4. On-site product sampling opportunities
5. Preferred supplier status
6. Official product status
7. Demonstration or display opportunities
There are many opportunities exist to be a sponsor at Atlanta Cricket Fields and please contact us for further details;